Individual Polish lessons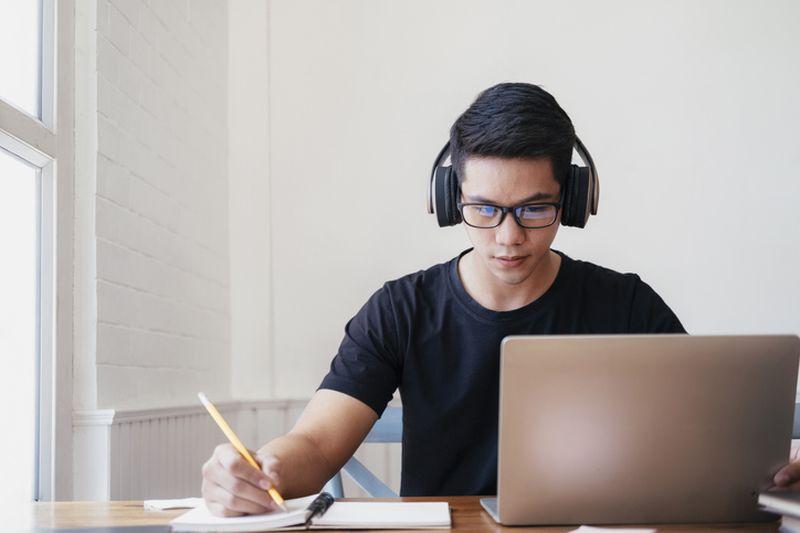 Level
A1, A2, B1, B2, C1, C2
Number of people in the group
1
Length of 1 lesson
60 / 90 / 120 minutes
Number of lessons
You can choose the course length and frequency that work best for you.
Course description
Individual online Polish lessons are an ideal solution for anyone who prefers private meetings with a teacher to group meetings. It is a tailor-made course, tailored to the specific requirements of each student. An experienced Polish language teacher will check your current level, listen to your expectations and propose a program of activities that will implement them. Remember that individual lessons can also always be combined with group courses - then they complement and develop them.
Purpose of the course
In this course, you set the goal yourself. You decide what you want to learn, at what pace and how intensively. During individual lessons, you can learn general language or follow any special program - prepare for a certificate exam, polish a specialist language (e.g. medical), practice grammar or conversation, and even - if you wish - analyze Polish poetry or listen to Polish songs ;) This is your time - to implement any program you choose in line with your language needs. The teacher will be your guide and will help you.
For whom?
For all those who, for various reasons, cannot, do not want or do not like to study in a group. Choose individual Polish language lessons if:
you want the teacher to be "all yours";)) throughout the lesson and focus only on you;
you like to work individually, at your own pace and at the time chosen by you;
you have irregular working hours (or other activities) and you cannot always be in classes on the scheduled date and time;
you ask a lot of questions and like detailed explanations;
you have unusual language needs or problems;
you want to work on specific skills (e.g. just writing) or practice a specific range of material;
What's included in the price?
any number of 60, 90 or 120-minute lessons of your choice with a qualified and experienced teacher;
all teaching materials;
preliminary test - placing;
additional phonetic and cultural workshops;
certificate of completion of the course (on request, in accordance with the Regulations).
How to sign up?
You can sign up for our online Polish language courses:
by sending us a completed contact form,
by e-mail,
by phone
For quick and easy registration, please provide your details (name, course start date, course type, level, and email address).
ATTENTION! Before admission to the course, we will ask you to complete a placement test and speak with a teacher to determine your current level of advancement.
Course dates
Individual Polish lessons can be held at any time. Dates, length and frequency of lessons depend solely on the preferences of the student.
They can also be freely modified during the course.
Individual Polish language courses for foreigners - decide for yourself what you want to learn!
Individual Polish language courses for foreigners were created to meet the specific expectations of each student. If you did not like any of the other available courses, you will surely find what you are looking for in individual lessons. In addition, the teacher will be at your disposal throughout the entire course, which will allow you to achieve even better results.
Individual online Polish lessons are a solution thanks to which you will achieve your goal without leaving your home. You can sign up for the course anywhere in the world. Regardless of whether you want to improve your general or specialist language, or you prefer to focus on specific competences (grammar, writing, reading, speaking) - our teachers will support you!